Region Seven (East)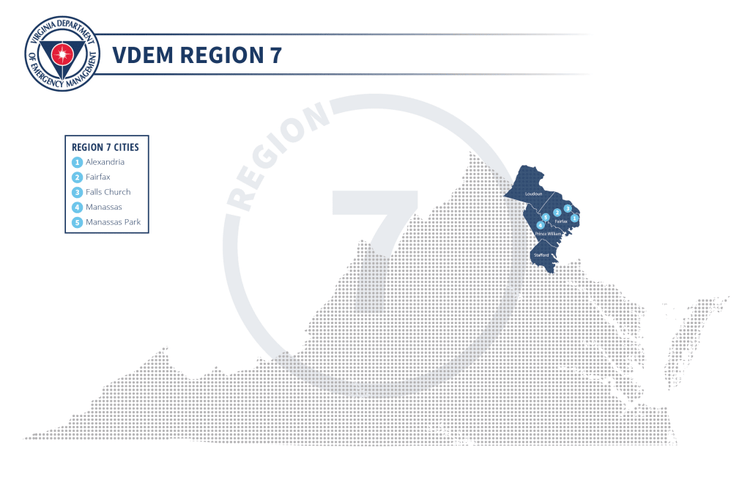 Localities
Northern Virginia – Arlington County, Fairfax County, Loudoun County, Prince William County, Stafford County, City of Alexandria, City of Fairfax, City of Falls Church, City of Manassas, City of Manassas Park.
National Weather Service Information
NWS Forecast Office Baltimore/Washington
Contacts
Looking for regional Grants contacts? Regional Grants Administrator contacts can be found here.
Jake Kezele
Chief Regional Coordinator
Brian Crumpler
9-1-1 / GIS Regional Operations Manager (Region 7)
Robb Hoffower
Disaster Response and Recovery Officer
Riley McConnell
All Hazards Planner
John Higginbotham
Hazardous Materials Officer
Vacant
Recovery and Mitigation Specialist
Alex Weston
All Hazards Planner
Rich McEachin
All Hazards Planner
Carrie Gonzalez
Senior Emergency Management Specialist
Khaleda Hassan
Administrative Assistant