Partners in Preparedness
Information and Resources for Community Partners
The Virginia Department of Emergency Management recognizes that there are a number of barriers preventing some Virginians from receiving communications to help them before, during, and after a disaster. Whether it be a language barrier, lack of internet, socio-economic barrier or otherwise; the Partners in Preparedness program will partner with organizations who serve these vulnerable communities, and work with them to break down barriers to move toward a more equitable and inclusive Virginia.We are looking to partner with non-profit organizations, faith-based communities, businesses, education, community advocates, community centers, etc. in our community. Together we can amplify life-saving messages!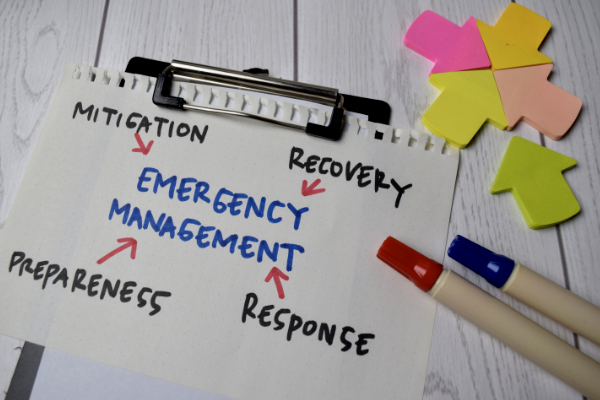 Why become a Partner in Preparedness?
With all of the technology available to us today, it's easy to take for granted how much it helps us in our daily lives. While many of us have smart-phones, televisions, and access to the internet to get important information, not every Virginian does. Think of your great-grandmother who only has a landline and no cell phone. Your home-bound uncle who lives in rural Virginia and doesn't have internet access. The couple next door who are first-generation immigrants, still learning English while trying to care for and protect their children. How do these people learn about how to prepare for a hurricane? How do they receive emergency alerts? How do they understand the warnings coming across their TV if they're in English? How do they know where emergency shelters are so that they can evacuate to safety? It's easy for us to answer all of these questions for ourselves, but not every Virginian is receiving this information.
We need your help to reach every corner of Virginia.
Groups who are embedded in the community and serve these people know their unique needs, and will be able to identify ways to reach individuals in ways that have been lacking.
Who We're Inviting
We are inviting anyone with an audience that is interested in helping to amplify life-saving messaging. This includes non-profit organizations, faith-based organizations, advocacy groups, education, business/commerce, healthcare, community liaisons, social media influencers, and more. Anyone who is interested in helping spread the emergency preparedness message is welcome!
Benefits
Being a Partner in our Partners in Preparedness program will give you access to many online resources and the support needed to help you get information to the group that you serve so that every Virginian has the same opportunity to be prepared and resilient. This includes free preparedness brochures and emergency reference cards, access to training and other events, recognition of your commitment to preparedness, and more.
Once registered, you will get an initial meeting (virtual or in-person) to understand the group that you, the Partner, represent and your unique needs.
Partners will receive a monthly update email that includes:
General announcements
Program updates, when new resources and trainings are available
Updates on important weather events that may be coming up, links to National Weather Service forecasts
Any VDEM social media graphics or publications that may be relevant to what's happening
Upcoming training opportunities
Upcoming events
Important contact information for each VDEM region